Kinda Brass Metal Products We Make…
This is not surprising we have all Types of Brass metal products including lighting parts, accessories, forging parts, nuts, bolts and etc. The important thing is quality and manufacturing. We have the experienced experts, able to maintain quality and after the QA will put it to sell… Here are some products, you can check…
A wide range of brass lighting parts is available. A complete blend of quality and excellence is the only approach of Metal Parts.
An antique production with different styles has emerged in every forging part. Let's help you with the best one
From Fasteners to the Brass Hex Bolt everything is at one stop destination. Electrically conductive & Highly corrosion resistant brass metal products are there.
A very unique tone of brass nut is available! High-quality solid brass metal products will give the best results.
Let's To Become Your Innovative Reliable Partner…
Leading Brass Metal Product Manufacturer And Supplier In India
Suraj Brass is a Jamnagar located brass metal product manufacturer and supplier. Not only for the metal industries but for electrical, building construction, automotive, telecommunication , aerospace , agriculture and many other business we made every kind of brass metal parts.
The cluster set to bring a lot of hard work for putting in quick and preciseness metal turning machinery from round the world. And that's why we tend to are serving over several robust corporations round the world. In addition, the main approach is to make the parts as per the customers' needs and specification. Our Brass ManufacturingServicesGrows owing to our strengths in utilization, with the Machining, shaping and providing best brass metal products to our customers.
With the new and more development of metal materials, product and techniques, we have a tendency to provide products to every single business/ industry. With the target-hunting by client necessities and major world trends, we give them continuous support and with the well-trained personnel, best types of machinery, best casting technology, and testing equipment, we tend to boast of our wonderful quality product and services to every possible industry.
Suraj Brass is one in every of the leading brass and metal product makers and exporters since 2005. More than 15 years of expertise within the field of brass and other metal alloysmake us the best among every single manufacturer. The expertise and experience give us an advantage over our peers in understanding the clients' needs and meeting their smallest of needs/requirement and specifications.
To be a frontrunner in the field of brass metal different products we adhere to provide the most quality effective product.
We make products as per customers' specifications & needs.
Best Customer services are also one of the reasons to choose us.
The makers are skillful, experienced and expert in the same field.
We provide every single product after testing.
We have a wide range of metal products.
What Actually Client Say About Us?
Suraj Brass is the name of "No compromise in quality". We purchased some brass metal products and their standards and sensible quality meets our needs.
They are so transparent and clear that's why we don't have to check twice.
The honest and reliable partner with every single brass metal product supply.
Read The Latest Articles from
LATEST NEWS
Brass is an alloy of metals like copper and zinc with several valuable features. Brass is a standard metal many industries use to create several…
Read More »
Customized brass parts tailor-made to suit your industry requirement Brass products are used widely in several industries. The characteristics of brass products give them a…
Read More »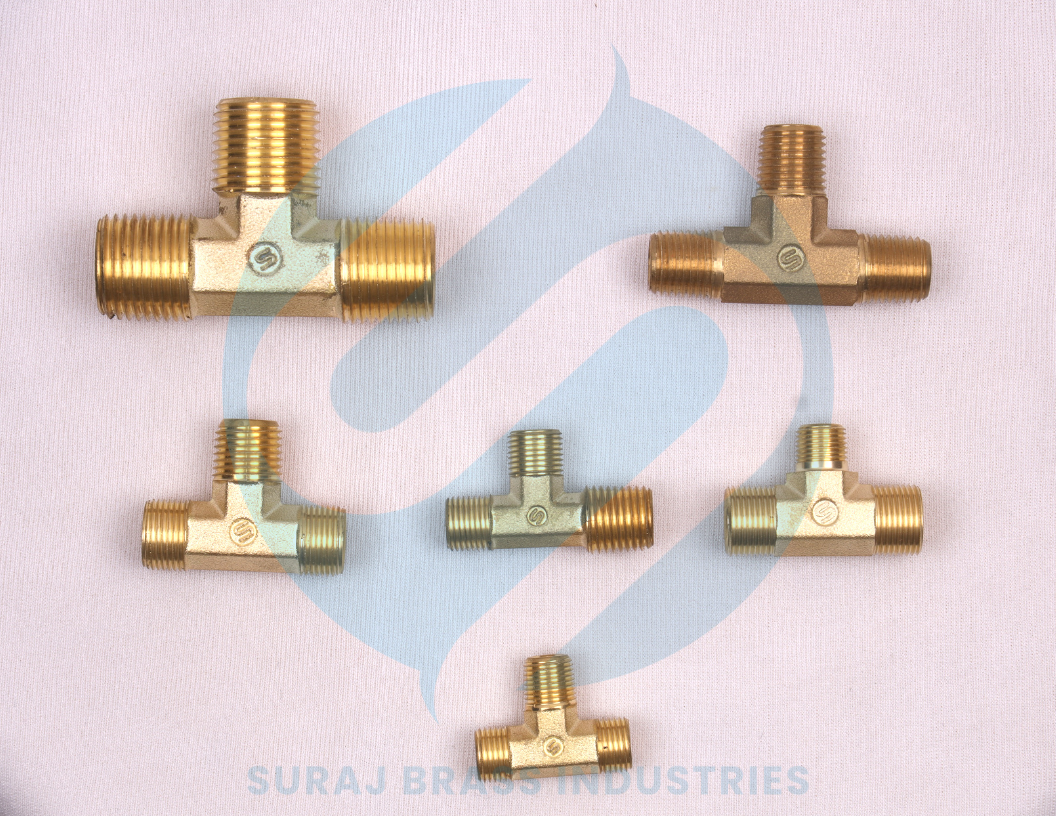 Advantages of using different kinds of brass forgings The companies that manufacture brass components for pipeline connections and various other uses will create different products,…
Read More »
With The Par Of Excellence To Create Value For All Customers In The Arena Of Brass Metal Products!